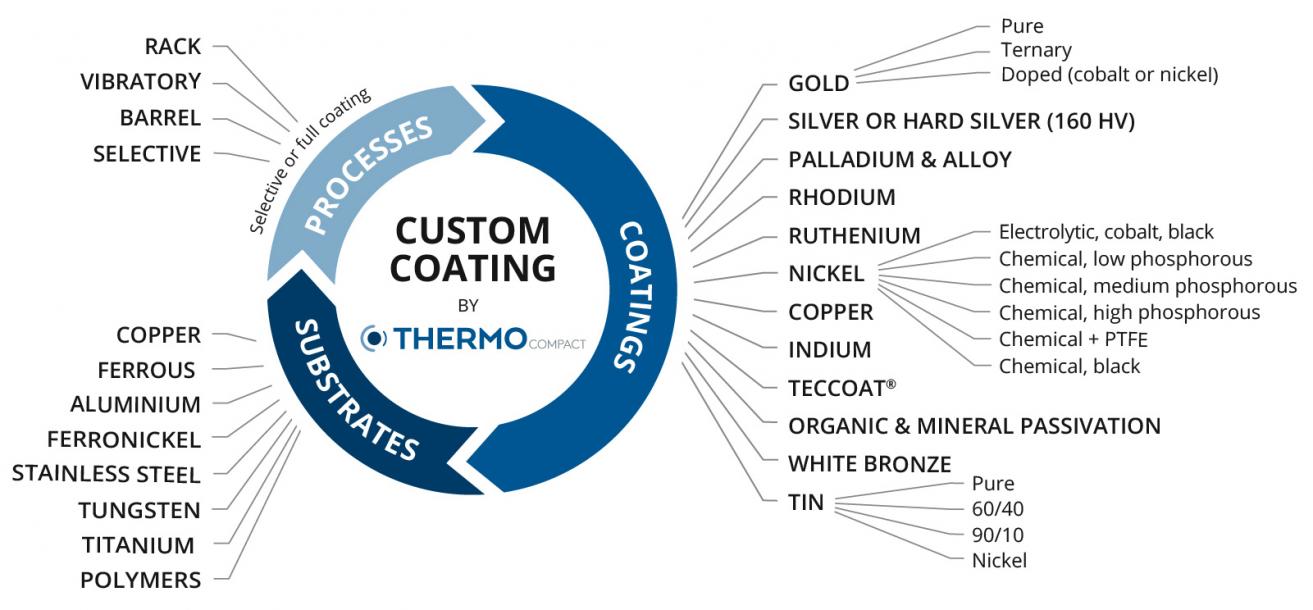 ...  INNOVATION ...  INNOVATION ... INNOVATION ...  :
Thermocompact manufactures :
Need more information ?  Call us : +49 621 430 31441
As a specialist in coating with precious metals and nickel by electrolytic or electroless processes, THERMOCOMPACT develops efficient solutions and innovating processes to exceed its customers' expectations. Our customers are world-wide leaders in the high technology sectors such as connectors, automotive, aeronautics, space, military and medical markets.
                        Tailor made solutions in Surface Coating by Thermocompact
The R&D department develops innovating coating solutions utilizing gold, silver, rhodium, palladium, nickel, chemical nickel, tin and copper.
An example is the TecCoat® process, with saving of precious metals that offers optimal and incomparable functional properties.
                       TecCoat® : innovative process by Thermocompact
With 70 employees, our coating division will evaluate your requests and develop solutions to meet your specific requirements.
THERMOCOMPACT is certified: EN 9100 - ISO 14001 - ISO 9001
Please contact us at: coating(a)thermocompact.com